Ping Terminal
© 2003, 2006 Igor Tolmachev, IT Samples
Ping Terminal allows the user to test the reachability of another host in the network and retrieve information about how IP packets are routed.

Ping Terminal uses a classical ping technique (it gives information about the response time and the integrity of data sent) with a graphical representation of the response time.

Ping Terminal sends a small packet of information containing an ICMP request to a specified host, which then sends a reply packet in return. The outgoing packet has a TTL (time-to-live) value determining the maximum number of router hops. The results displayed in a live graph and allow you to see the real-time reachability of a specified host.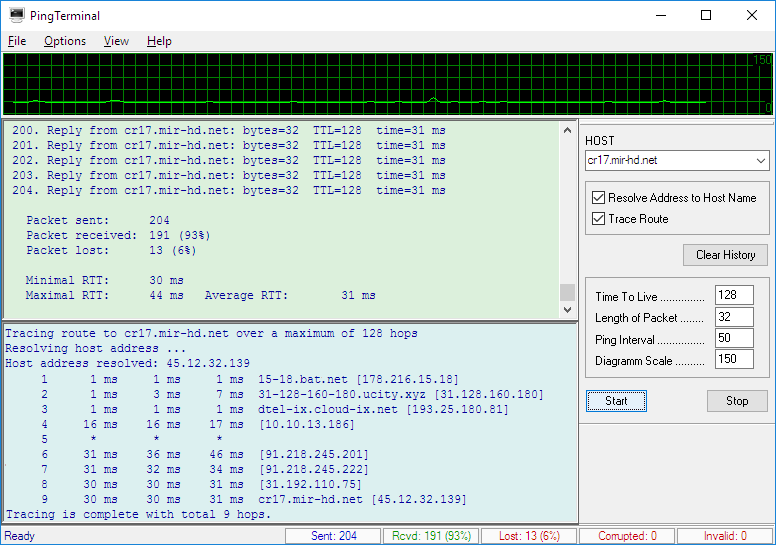 Run the program and specify the target IP address (or hostname).
You and modify process parameters (if needed), then press the Start button of the Control Dialog to start.


Downloads

version: 2.5 download (64KB, revised June 25, 2006)


Feedback
If you encounter a problem while running this utility or you have any suggestions, comments, you can send a message to
support (at) itsamples.com
Comments

Did you find software that was helpful? Please make a little donation
here
.