TinyTelnet for Android
© 2012 Igor Tolmachev, IT Samples

Related Software
TinyTelnet is a simple, lightweight telnet client for the Android platform.
Most often, network and system administrators use telnet applications to configure and administer network devices such as servers, routers, switches, etc.

TinyTelnet provides remote console and terminal access to routers and other server systems with 'history' options.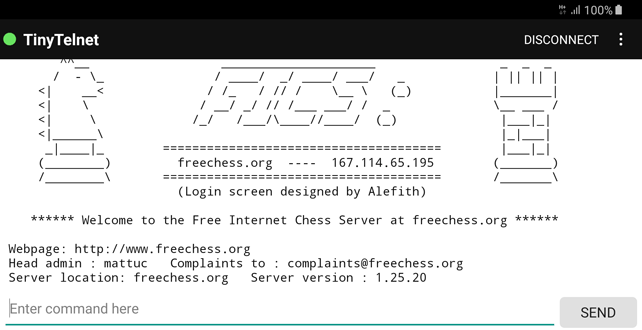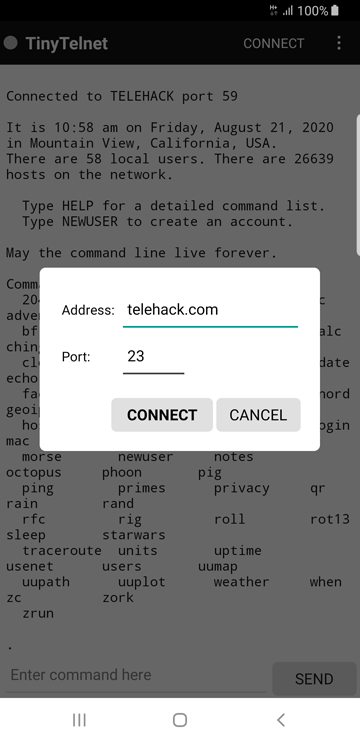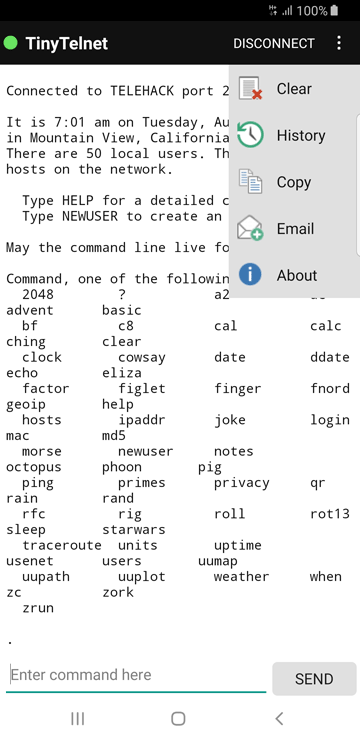 Run the app, tap on the Connect menu, and fill out the Host Name (or IP address) and the port number in the opened popup dialog. Then click Connect.

Once you have connected to the server, you can send commands from the top panel. The server response will be displayed in the main scrollable window.
Downloads

version: 2.0 download (78KB, revised August 20, 2020) download source (Android Studio project, Java)

version: 1.0 download (52KB, revised September 13, 2012)


Feedback
If you encounter a problem while running this utility or you have any suggestions, comments, you can send a message to
support (at) itsamples.com
Comments

Did you find software that was helpful? Please make a little donation
here
.